The East coast had a huge blizzard at the end of January, leaving many of us snowed in for two to three days. If you're a crocheter like me, that's probably lead you to start stocking up on baby yarn every time you see a sale.  "Why is that," you ask? Because I'm anticipating an over abundance of baby showers in October.
1. Purely Square Baby Throw
This is my go to pattern, the photo above is of a gift I made last year.  The pattern works up fairly quickly, and by using variegated yarns you can create different patterns. Each time you stitch this up you can have a whole other look to the final piece. My favorite yarn to use is Lion Brand Babysoft, it is super soft and has a great color selection.  Check out the pattern here.
2. Beginner Daydream Baby Blanket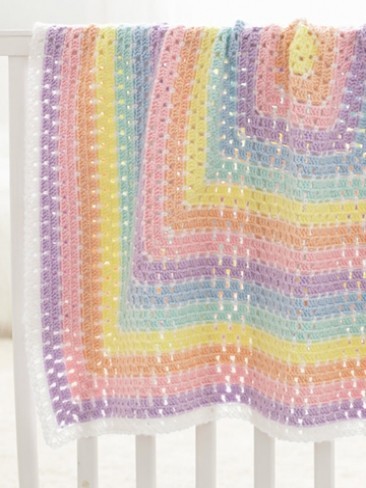 The pretty pastels used in this blanket make this a truly dreamy blanket.  Check out the pattern here.
3. Chevron Crochet Baby Blanket
Chevrons are a simple, yet stylish pattern for any blanket.  When you use it in a baby blanket, it makes a gorgeous keepsake for years to come. Check out the pattern here.
4. Alternating V Shell Afghan 2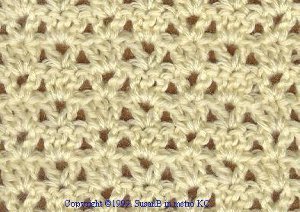 The V Stitch used creates a delicate lace look, with the wear and durability needed for a child's blanket. Check out the pattern here.
5. Easy Nautical Baby Blanket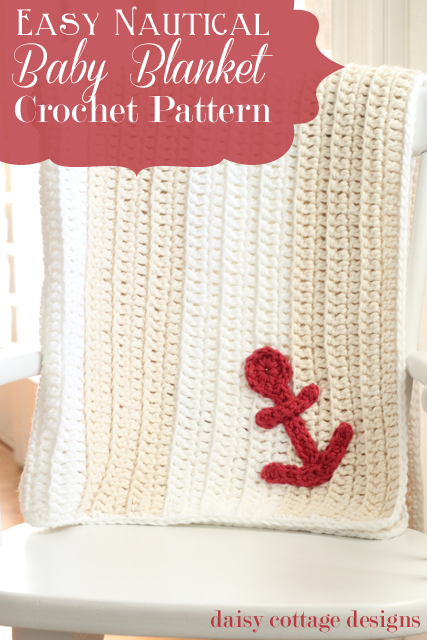 The blanket itself is a very simple construction, but the addition of the anchor applique adds a special pop to the piece.  This also opens the door to countless variations.  You could even sew an adorable patch onto it. Check out the pattern here.
6. Quick As A Wink Baby Blanket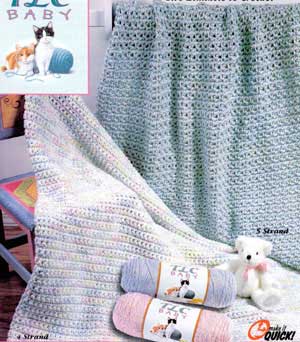 You can work this gem up super quick by using four or five strands of yarn at a time. Check out the pattern here.
7. One Ball Baby Blanket and Hat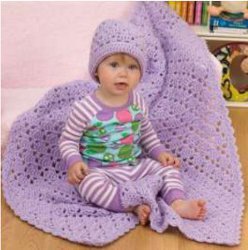 Using the larger K hook helps give this blanket an open stitch, as well as helping it work up faster. Check out the pattern here.
8. Emma's Baby Afghan
Don't let the new stitch scare you off, the bobble stitch is very easy to learn and adds a cool texture to the afghan.  Check out the pattern here.
9. Rainbow Chevron Blanket
This pattern takes the chevron and kicks it up a notch, rainbow style. With all the colors available in brands like Lion Brand Modern Baby, the options are endless.  Check out the pattern here.
10. Butterfly Days Crochet Baby Blanket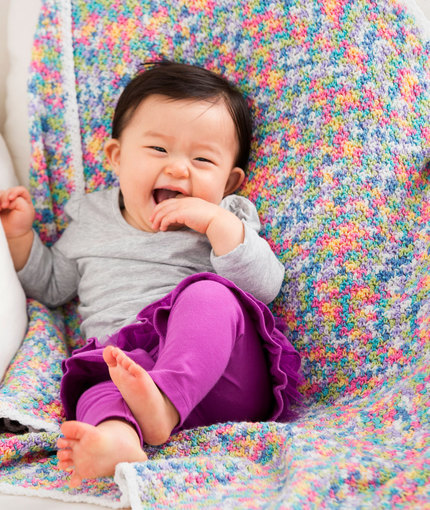 The use of variegated yarn gives this afghan makes this afghan a bright and fun creation.  The addition of a simple white border really sets the colors off.  Substituting Red Heart Baby TLC for the Baby Sheen will give you even more color options.  Check out the pattern here.